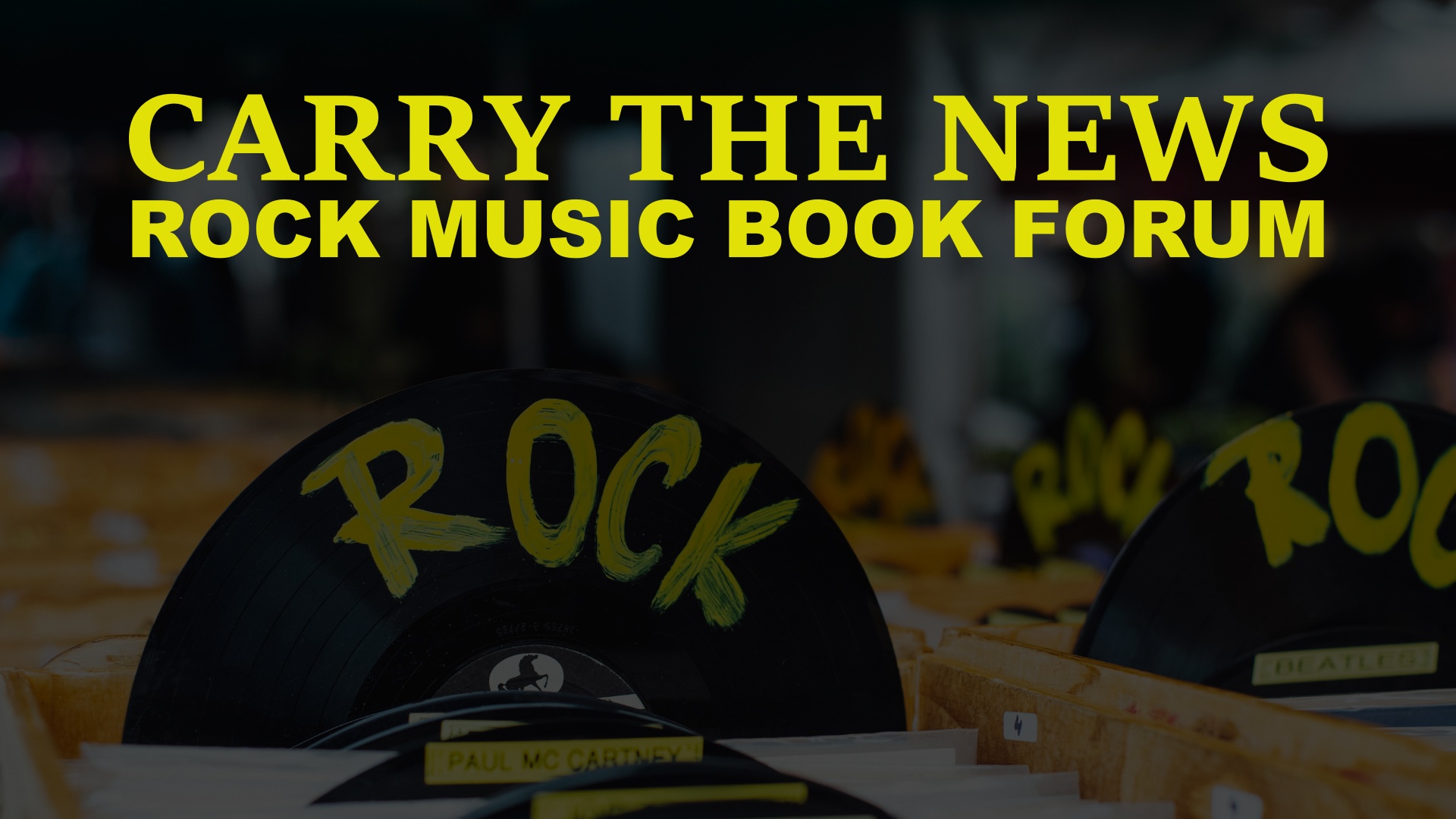 Carry The News Rock Music Book Forum
As you well know the world of rock music holds countless fascinating stories. There simply can't be enough great books revealing the stories of struggle, excess, comeback, breakthrough, craziness, determination, spirit, talent, genius ...
To reply to a post click 'reply' under the post. To enter a new comment or start a new conversation thread scroll down to the comment box and enter your comment.