Terry Golden Art of Rave Radio Show on UXM Radio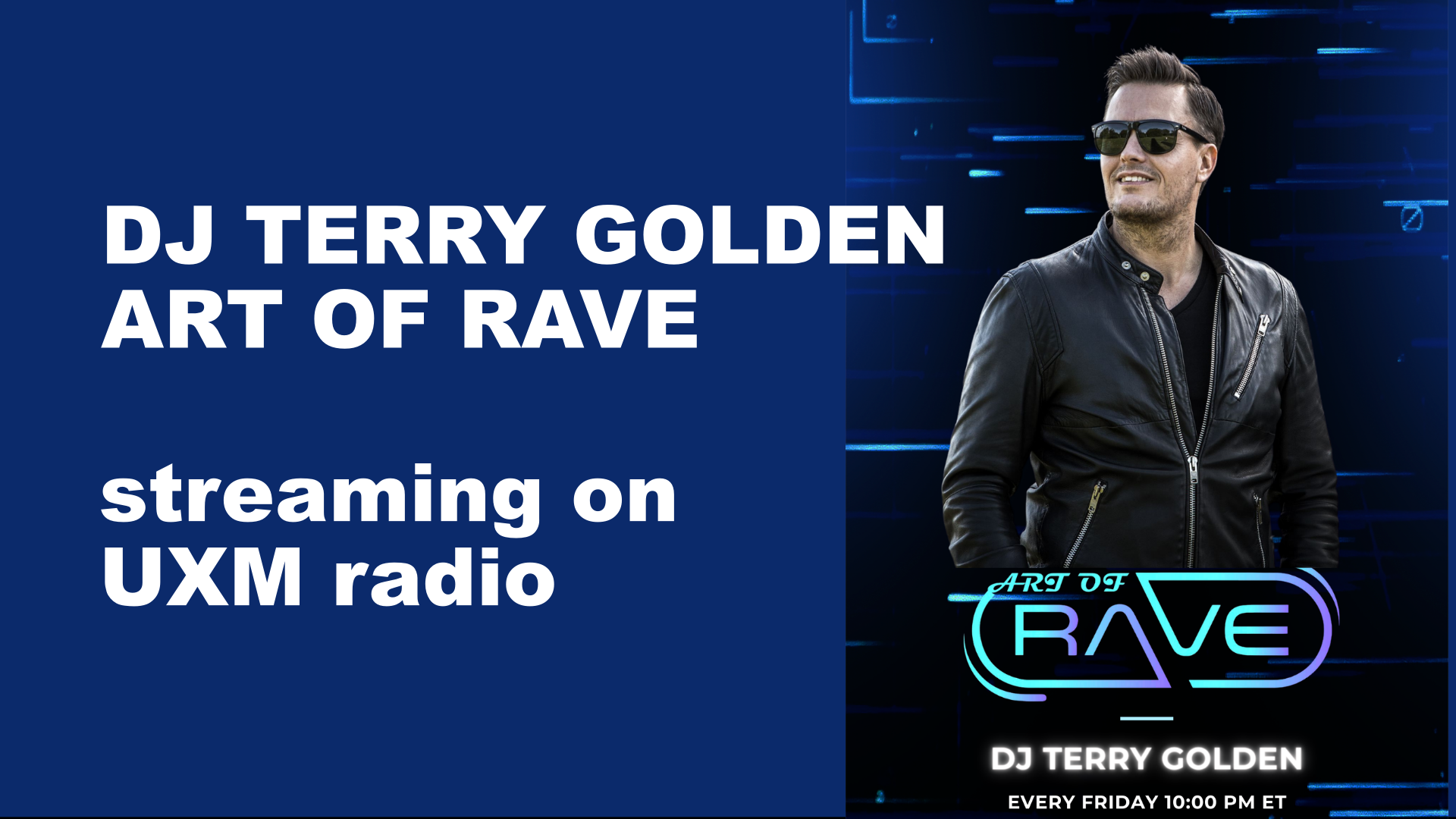 Listen to Terry Golden's weekly radio show Art of Rave on UXM Radio in the US and UK every FRIDAY at 10:00 PM local time - two shows.
Hailing from Denmark, Terry Golden is somewhat of a veteran in the dance music industry, with almost 30 years of knowledge under his belt DJing and Producing in the electronic music scene. With musical influences built from various genres and artists who have helped to shape Terry's sound today, you can thank the likes of Armin Van Buuren, Tiesto, and some of his more recent influences like David Guetta's Future Rave sound, which Terry homed in on and took in his own direction.
Terry Golden offers up fresh and unique music as he merges his different techniques and experiences to create truly ear-catching music. Terry's sound is best described as a powerful mixture of genres like Big Room, Trance, House, and Progressive all mixed with a bit of Terry Golden flavour. Some of Terry's best career accolades include having his release 'Dortmund' being selected for worldwide Airplay in some of the biggest global brand-stores, like David Lloyd, Everlast Fitness, The Gym group, and Bannatyne Fitness, just to name a few. His success does not stop there, considering his 6-track album 'Future' ranked #2 on the Mainstage
Beatport Top 100, just after David Guetta, and in front of Morten & David Guetta, his track 'Dreams' emerged on Beatport Mainstage and stayed 18 days in the Top 10, along with appearing at #2 on the iTunes Trance Chart. He also achieved a milestone in 2021 gathering more than 3 million plays on leading streaming platforms while being featured on the world's top dance music press.
His weekly radio show 'Art of Rave' has garnered a lot of attention, becoming available in 23 countries during the first months of it being released. Overall, Terry Golden's downright hunger for success has paved the way for top-notch achievements throughout his career. He has made himself known in the scene and turned heads along the way, with Radio support from some of the biggest figureheads in the industry, like David Guetta, Don Diablo, and Hardwell. He has also been signed to Play Records, Blanco y Negro Music, and Sirup Music, which is a huge milestone in his career and is a result of his hard work and determination. His latest release on Play Records was 'Save Me', a party anthem featuring American singer-songwriter Robbie Rosen, which got great accolades and attention from press and followers.
As for what's in store for Terry Golden in the future, he is playing either big or go home, having booked slots for major music festivals in the summer, his followers can expect to experience the driving force he is when performing live, as he will surely take everyone on a journey to remember. Terry's fanbase is growing day by day and will soon reach staggering heights, so keep an eye out for this rising talent.
Listen to Terry Golden's weekly radio show Art of Rave on UXM Radio in the US and UK every FRIDAY at 10:00 PM local time - two shows.